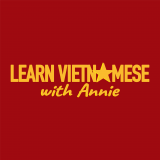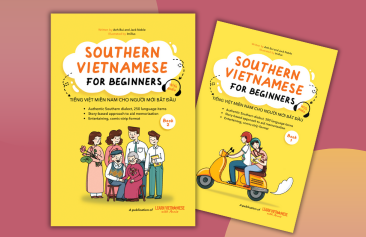 Learners who have been a fan of Book 1 of this series can now continue their study with our newly published Book 2. It's available on Amazon from 1st June 2023.






In Book 2, you will learn around 250 more words and structures that will further develop your Vietnamese language abilities. The focus remains on familiar topics and everyday situations. The language presented in both books reflects modern-day colloquial usage in the southern region of Vietnam.
In this book, you will meet the six members of a Saigonese family, and accompany them on their daily adventures. You will learn new language items by experiencing their use in vivid, interlinked contexts.
Each chapter includes a glossary, with English translations of all the new words and phrases present in the chapter. In addition, a section entitled language insights gives clear and concise explanations of word usage and grammar.
The accompanying audio files will enable you to hone your listening skills, master your pronunciation, and thoroughly memorize the words, phrases, and structures that you need.

Click here to purchase Book 2
Book 1 of the series has always remained one of the best-sellers for Vietnamese textbooks.
It currently has 131 ratings, with an average of 4.5 stars.

About the series:
Southern Vietnamese for Beginners is a 2-book course which offers a solid grounding in spoken Southern Vietnamese. It uses comic-strip stories to present the language in relatable, vividly-illustrated contexts. Each story is accompanied by an audio file so that you can follow along, and a separate audio file contains pauses so that you can repeat each line. This allows you to develop an ability to deliver whole sentences in a natural way. The grammar explanations are brief, reader-friendly, and jargon-free. In sum: the course is designed to make learning Vietnamese as straightforward, and as enjoyable, as possible.
Click
here
to purchase Book 2