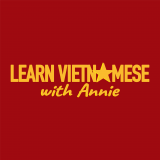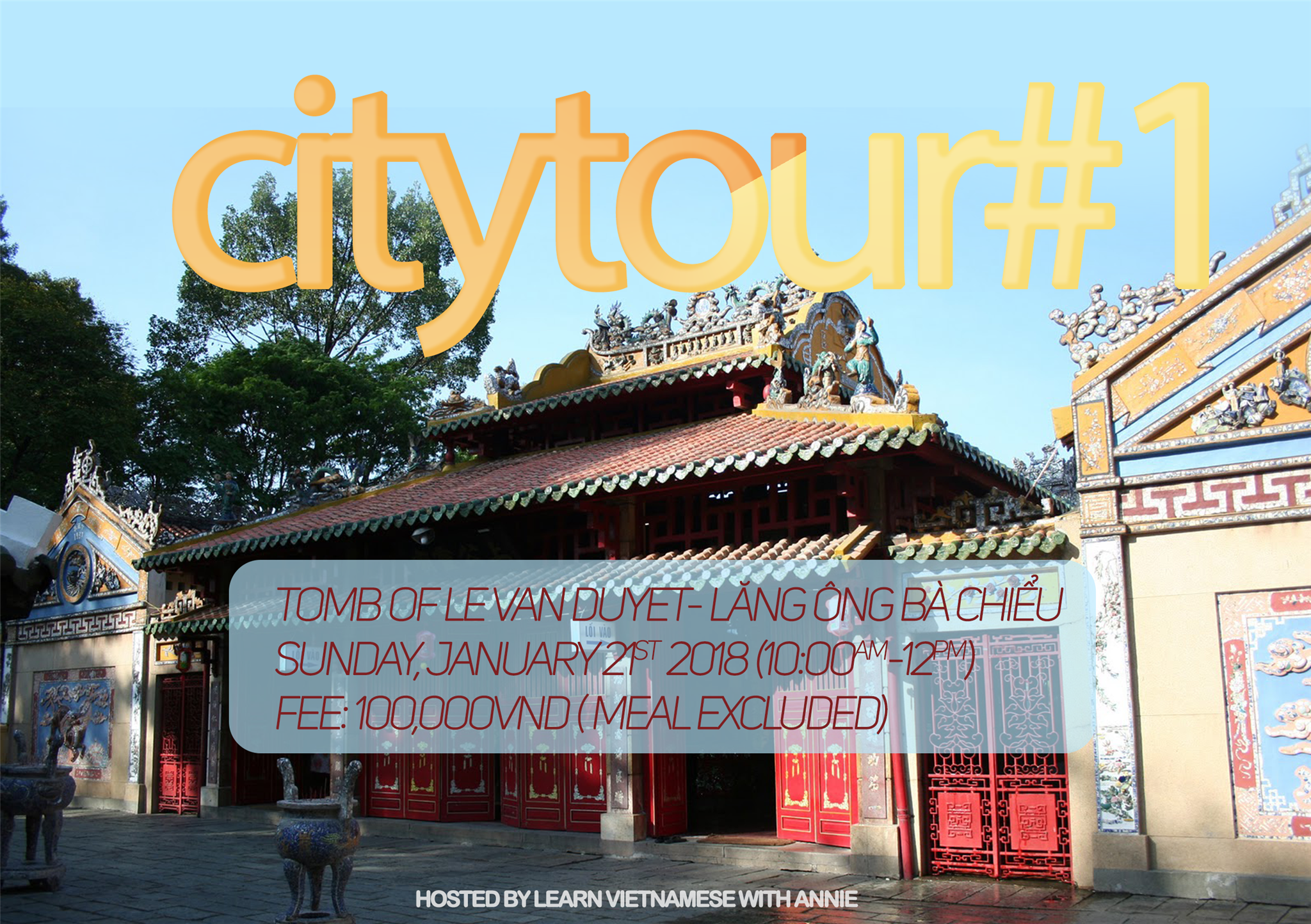 In the interest of providing Vietnamese students an opportunity to practice Vietnamese and learn more about Vietnamese history and culture as well as to make friends with their fellow students, Learn Vietnamese With Annie organise monthly field trips. All students of Vietnamese are welcome to join us.
City tour # 1: Tomb of Le Van Duyet - Ba Chieu Market
At 10AM - 12PM on Sunday, January 21st 2018
Le Van Duyet (1763–1831) was a Vietnamese general who helped Nguyen Anh put down the Tay Son rebellion and unify Vietnam. He is widely regarded by southern Vietnamese people as the local most important hero. in this tour, intermediate students will have a chance to learn about him and that period of Vietnamese history in graded Vietnamese.
Just 10 minutes walk from his tomb is one of the most popular tradional markets in Saigon - Bà Chiểu market. Here elementary students can practice asking for price, asking food's name, bargaining... in Vietnamese, and of course, trying some yummy local dishes!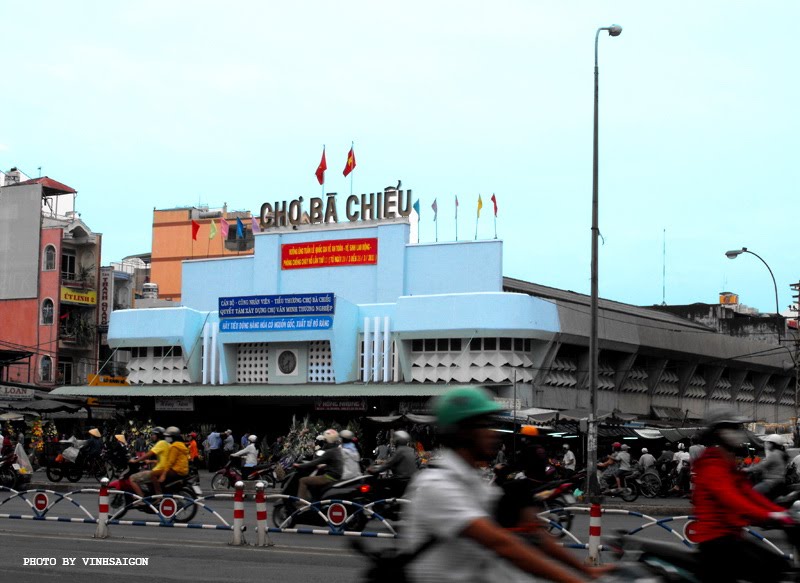 How to register
Field trip fee: 100,000VND/person (non-refundable)
Registration deadline: 12:00PM Saturday January 20th
How to pay:
You can come to our school at 72/7 Tran Quoc Toan, District 3 (office hours: Mon - Fri 8AM - 8PM, Sat 8AM - 12PM) or bank transfer us the money:
Account holder: CONG TY TNHH HOC TIENG VIET CUNG ANNIE
Account number: 222271919
Bank name: ACB Ho Chi Minh City - Phan Dinh Phung Branch
Bank SWIFT code: ASCBVNVX
*City Tour #2 will be on February 10 - 11th, 2018
*Please contact us 0899 624 535 or info@learnvietnamesewithannie.com if you have any questions!