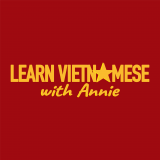 *You come from a Vietnamese background?
*You can speak but have very litmited reading and writing skills?
*You can get by easily but want to be able to talk about more diverse and advanced topics?
You've come to the right place! :)
With years of experience teaching heritage learners (or "Việt kiều"), we know how to help take your Vietnamese to another level!
*Register before April 27th 2018 to receive 15% discount for your course.
*Registration form here:
https://docs.google.com/…/1FAIpQLSeXV6W70Q7NfvQUqf…/viewform