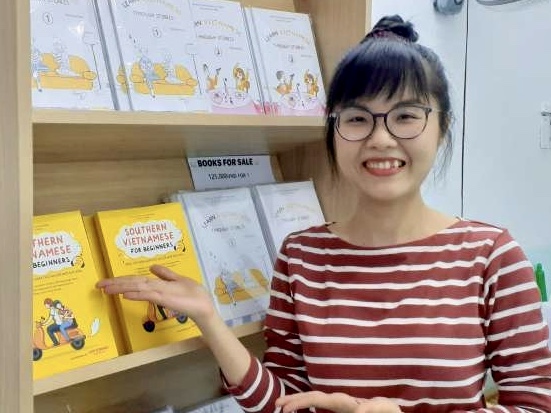 Diem holds a B.A. degree in English (Translation and Interpretation) from Ho Chi Minh University of Foreign Languages & Information Technology. She also has completed a Teaching English to Speakers of Other Languages training course.
As of 2020 Diem has been working in education for nearly 10 years. Her experience includes admin work and teaching in international schools, teaching English in various centers, private tutoring and teaching Vietnamese to foreigners.
Diem's students love her for her teaching skills, dedication and energy. Her rate of students enrolling for another course after the firs is one of the highest at our school.